"Die Passage - Il Passaggio"
An audio documentation from Sandrine Jorand.

West of Turin there is a passage between the French and Italian Alps. It has been a place of migration for centuries. It is the end of winter there, but not quite spring yet.

The mountains look very proud, almost as if they were shining.

Green, grey and brown are the dominant colours. On the peaks there is still snow: white spots in this quiet area, west of Turin, in the Alps between Italy and France.

400 kilometres of snow-covered pistes on which skiers enjoy the mountains as they do every year from Sauze d'Oulx via Sestriere to Montgenèvre. A wonderful skiing area.

But if you take a closer look, you will not only see holidaymakers in the mountains. At this place, especially in Montgenèvre, people flee to France to find a better life. It took them two years to reach this passage from West Africa. Mostly at night they run up the mountains to escape the border police. Local residents pick them up from the dangerous situations, take care of them and give them shelter. In the feature we hear activists and residents talking about their commitment, their sense of solidarity and their desire for a more just society for all Europeans.

"The Passage ", a story of solidarit

y and migration in the Alps between Italy and France

Audio documentary by author and director Sandrine Jorand WDR 2019
Editor: Leslie Rosin
Assistant: Katarina Schnell
Translation: Chiara Forlani
Technical realisation: Olaf Dettinger
In cooperation with the Ministry of Foreign Affairs in Berlin, as part of Lange Nacht der Ideen (Long Night of Ideas) 2019
Audio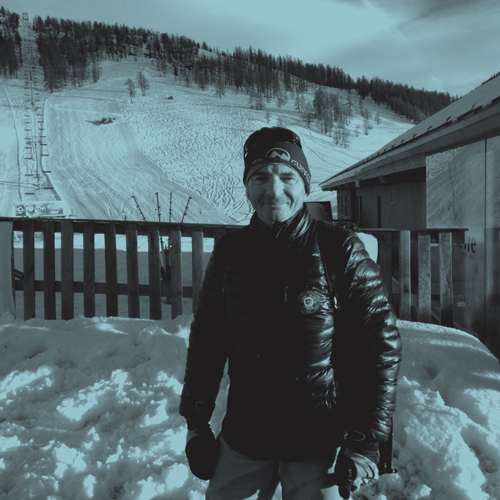 Jean-Gabriel Ravary
It's a feeling of brotherhood. When we witness an accident in the mountains, we help, we pull the rope, we push.
We don't care whether someone is white or black.... we no longer think within borders. The mountains belong to no one.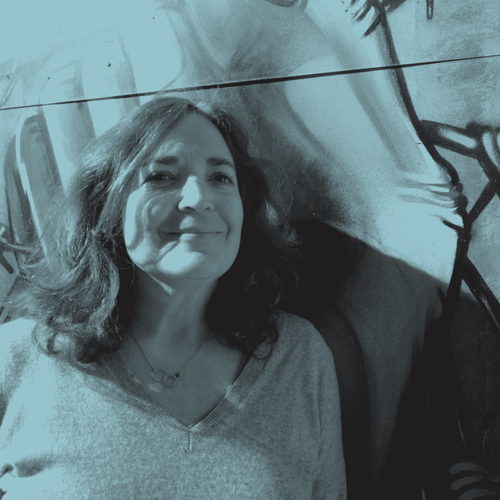 Isabelle Hart
I'm the kind of person who wants to be part of the action. As a psychologist I must and I really want to stay in contact with these people, give them everything I can.
The best thing you can do is to be there. It's only a small contribution, but we see people go away with a smile on their faces and feeling comforted for a while. That is what I can do. I do it as best I can. It touches me on a human level.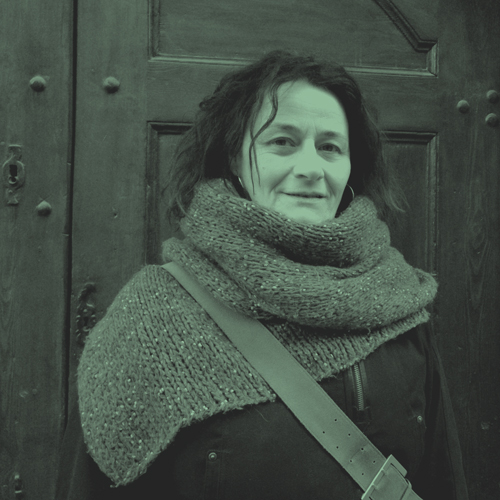 Elena
Mathieu walked through the mountains for seven hours.
He lost his way, and lost his shoes and socks in the snow. So he continued barefoot.
In the hospital they thought they had to amputate his feet. But then we pulled through together with my friends, with medicine and with everything we could do together. He was a strong 20 year old boy, an athlete who played ball. So he was in good physical condition, muscular. His body was able to recover.
"Die Passage" Participants
Helpers in the shelters:
Nathalie Bini, doctor from the NGO Rainbow for Africa
Maria Delfilippi,
Jean-Gabriel Ravary, mountain guide
Pauline Rey, volunteer for community service
Isabelle Hart, psychologist from the NGO Médecins du Monde
Marie-Laure de Séverac, doctor from the NGO Médecins du Monde
Elena Pozzallo.
Voices:
Ilka Teichmüller: Narrator
Hüseyin Michael Cirpic: Daniele Bermond
Merle Wasmuth: Nathalie Bini and Pauline Rey
Caroline Schreiber: Maria Delfilippi and Marie-Laure de Séverac
Robert Dölle: Jean-Gabriel Ravary
Jele Brückner: Isabelle Hart
Hildegard Meier: Elena Pozzallo.
Farmer
Daniele Bermond, farmer
Film:
Katrin Eissing: Film director
SP 38: street-art artist